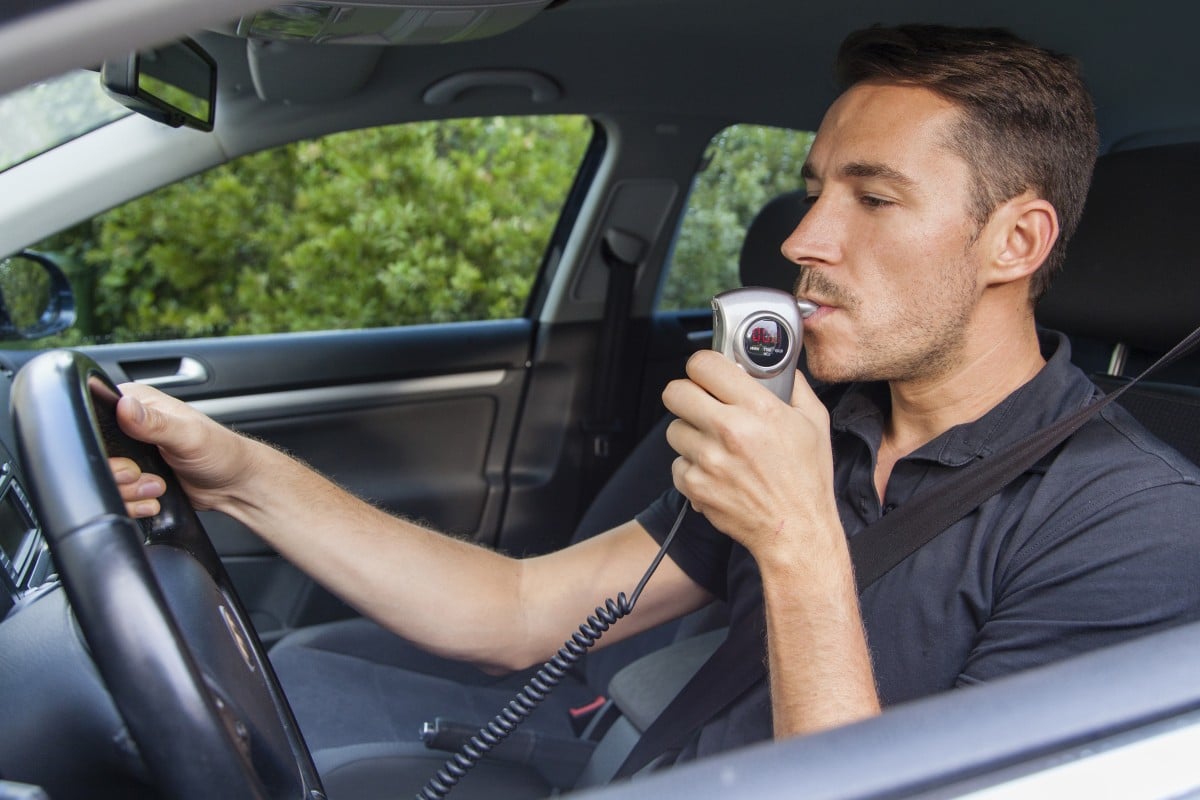 Installing an ignition interlock device (IID) is one of the most common penalties for a DUI conviction in California. An IID is a small breathalyzer device that is wired to the ignition of a vehicle and measures the level of alcohol in the driver's breath. The IID will prevent your vehicle from starting if it detects alcohol from your breath sample.
How Does an Ignition Interlock Device Work?
Before starting your vehicle, you need to blow into the ignition interlock device to submit a breath sample. If the device detects any alcohol in your sample, it will prevent your vehicle from starting. Once you're on the road, the IID will prompt you for random breath samples after five to 15 minutes of driving and then every 45 minutes after.
If you fail the subsequent breath tests, the IID will record the failed result on your log but will not disable your vehicle. It's important to note that the IID will also detect, record, and report to relevant authorities any attempts to tamper with or disconnect the device, all breath sample results, and all the times your vehicle started and stopped.
Do I Need to Install an Ignition Interlock Device for a DUI?
You may be ordered to install an IID for:
A first DUI offense, especially if your BAC (blood alcohol concentration) is .015% or higher
A first DUI offense, if your BAC is .08% or higher
Refusing to undergo a breath or chemical blood test
Driving on a revoked or suspended driver's license when the revocation or suspension was due to a DUI conviction
If you get a conviction for a DUI causing injury or have repeat DUI convictions, you will be ordered to install an IID. Repeat DUI offenders who want to get a restricted driver's license will also need to install an IID. Depending on your situation, a judge may let you drive anywhere with a restricted license as long as you have an IID.
Depending on the specific DUI offense you committed, you may be required to install an IID for six months up to three years. Take note that you are responsible for the purchase, installation, maintenance, and calibration costs of your IID. You may be eligible for reduced fees if you can prove that you cannot afford to pay the full cost of an IID.
In addition, if you get caught driving without an IID, you face a probation violation and incarceration. The DMV will also immediately revoke or suspend your driving privileges if you commit certain violations and have an IID restriction. These violations include failing to follow the requirements for IID calibration or maintenance or attempting to bypass, remove, or tamper with an IID.
Talk to a Skilled Ventura DUI Defense Lawyer Now
If you need more information about IIDs or need legal advice after getting arrested for a DUI, contact the Ventura DUI defense lawyer at Bamieh& De Smeth. Schedule your complimentary consultation with our Ventura DUI defense lawyer by calling 805-643-5555 or contacting us online.