While co-parenting amicably may be difficult after a split, making joint custody work is crucial for giving your children the security, stability, and the close relationships they need with their parents. The key to successful co-parenting is to separate your personal relationship with your ex and do everything in your power to ensure your child is well cared for. With that in mind, here are four rules to make joint child custody work.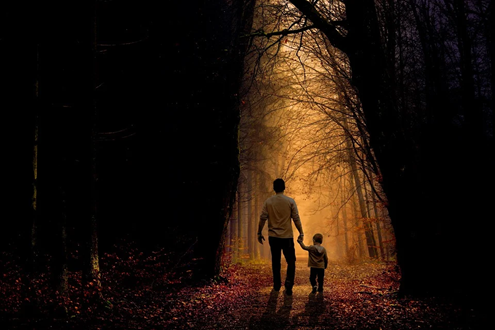 Control Your Emotions
For co-parenting to work, you will need to control your emotions and put them on the back seat to make sure your children are getting the best love and care possible. If you are feeling any anger, hurt, or resentment, this can cloud your judgment and make the process more difficult than it needs to be. While it may be difficult to learn how to work cooperatively with your ex, you need to bear in mind that your child's happiness and future wellbeing come first. It's okay to be angry and hurt, but if your feelings are getting in the way, seeking therapy or speaking to family and friends is important.
Improve Communication
Communication with your ex-partner is vital for the success of co-parenting. While it may seem impossible to begin with, you need to remember that it all starts with your mindset. Effective communication with your ex will help strengthen relationships and ensure your child is always put first. If you find it difficult to communicate with your ex in person, you can speak over the phone or exchange emails or texts, which is fine for the majority of conversations. The main goal is to create conflict-free communication.
Co-Parent as a Team
As parents, there are numerous decisions that you will need to make with your ex regarding your child. Communicating and cooperating without arguments or bickering can make the decision process much easier for everybody. If you work together as a team, conflicts will be less likely to occur, meaning your child gets the best start in life. Establishing rules from the beginning, creating a schedule, and understanding the importance of discipline can help you stay organized as a parent and create consistency between your home and your ex's.
Make Visitation and Transitions Easier
Whether it's every few days or certain weekends, the move from one household to another can take its toll on your child. Every reunion your child has with one parent will result in separation from the other, so although transitions are inevitable, there are several things you can do to make things easier on your children. Packing in advance, helping your child anticipate change, and retaining a positive mindset is important. If you have recently divorced, unmarried fathers will need to learn their custody and visitation rights. Your child should always be your number one priority, so creating a smooth transition will help reduce stress levels and ensure your child gets the best of both worlds.
If you have a contentious relationship with your ex, joint custody arrangements can be infuriating, exhausting, and increase stress levels. You need to remember that the only person who will get hurt in the process is your child, so following all the advice above can help create successful co-parenting.